Watch Tutorial
1. Click Smart Button on the upper-left corner of the interface and select output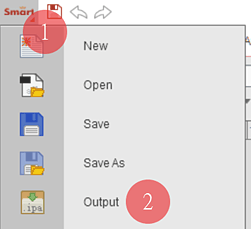 2. Select HTML5 Tab > Zip file preview online > Submit。
You can select Upload Guide for quick access into AppShow service。
※Zip file name must be alphabets and numbers, without any space.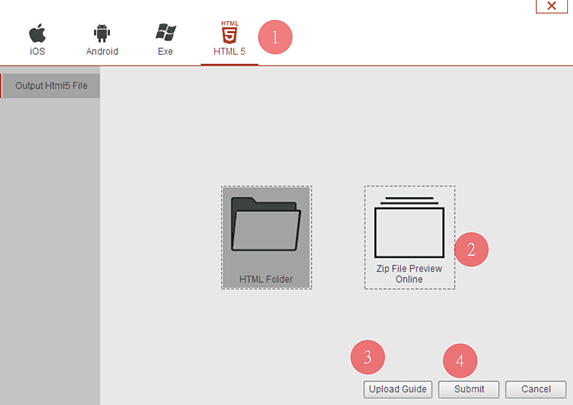 3. Sign up and log in AppShow Service
4. Select H5 Space > New H5 Project。
5. Fill in all fields > Select your H5 Space > New member will be given one free H5 Space
Insert your H5 Space title
Facebook sharing title (not limited to Facebook, All social media selection will use this field as title.
Insert your description. If any.
Select the zip file you output from Smart Apps Creator 3。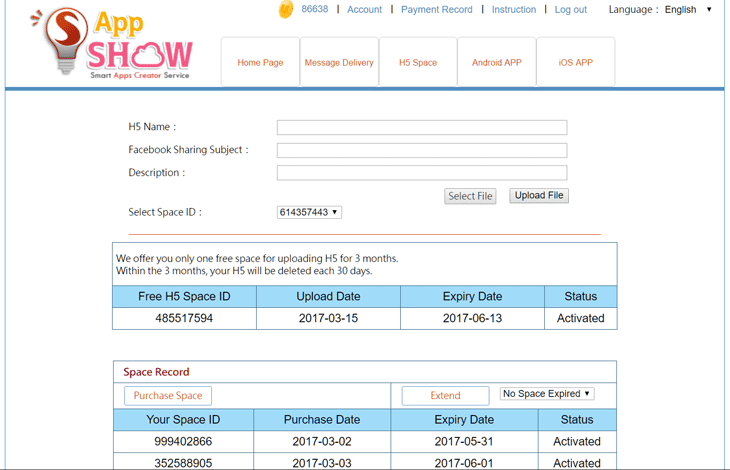 6. After finishing uploading, you will see different ways to view or share your HTML5.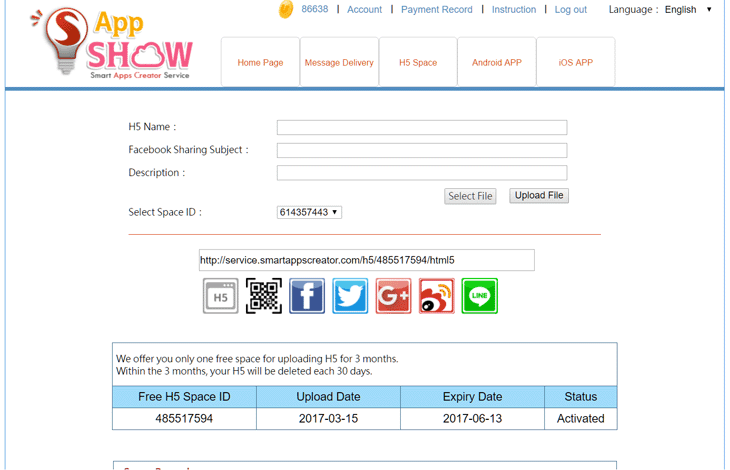 7.Sare your HTML5 with us and friends.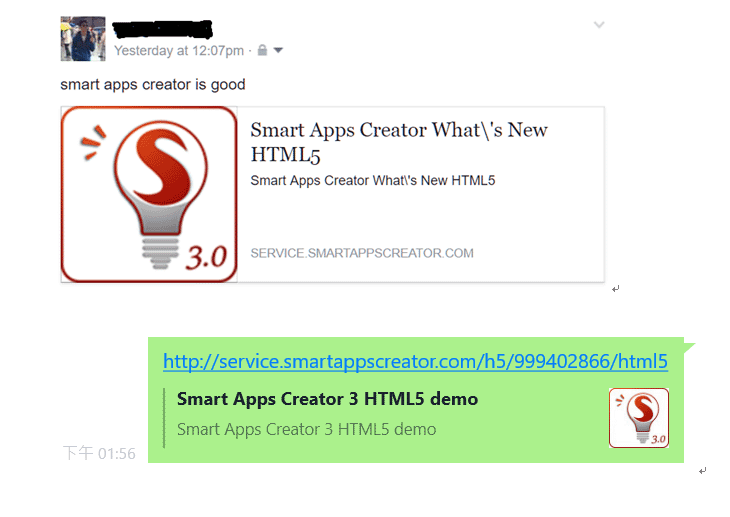 1. Under H5 Space tab, select H5 Project List to manage your H5 Space

2. Click link to view, share or check detail of your HTML5.